Outside your thoughts, there are a million other things going on.

I have a feeling I might need a whole day to let my mind wander the way it tells me it needs to. I have a rebellious heart and it bothers me when I'm less of what people imagined me to be. Please don't tell me that others had it a lot worse. I know that already. Like you, I'm allowed to feel this way same with you and me - feeling happy and all giddy. We all have these moments. At the

end of the day, I'm the one who has to live with my choices and decisions. I would want to live my life the way I want to not because of what others think. But they just get to you sometimes. This is the never-ending story with who you want to be versus the world.

Monday Blues. My least favorite day of the week. There's a need to calm the voices inside my head and the trip to the South of Cebu with the usual suspects over the weekend did just that. Indulging in momentary pleasures ain't bad. Good vibes and traveling, more of them please!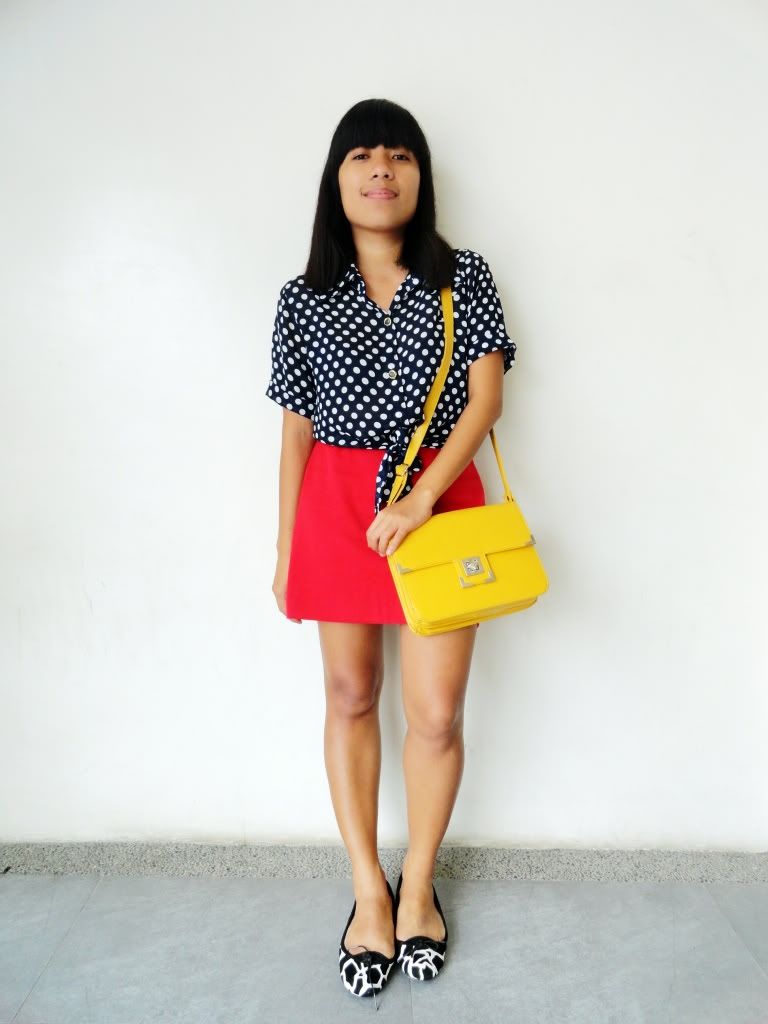 top: Maze | skirt: Madeeni | bag: Parisian