There's absolutely nothing wrong with wearing the same outfit twice. Instead of shopping for more clothes, I've resulted into rummaging through my closet and wear some items I have not worn. Reunited and it feels so good. Oh yeah! Me and my clothes are getting to know each other more. I stayed away from the actual shopping malls but there's always online shops which are a bit hard to resist knowing we're always online before and after sleeping. It's like a prayer. Don't deny.
Photos on this post are still by Roland Icban and how amazing are those 80mm lenses? Wore this entire outfit from August of last year as seen
here
.
And
I couldn't help notice on how fat I was.
I'm not so sure if I have a body dysmorphic disorder or if this is borderline anorexia cause I still see myself as fat and people tell me I'm skinny. I do eat a lot and I still do my evening runs. But you know, everybody goes through this kind of thing. We all have our own share of bottled insecurities. No one is perfect and if someone says they are - they're perfectly wrong. Darn it! These are just one of those days. This won't last. I hate dwelling on the negative things when I know for sure I have so many things to be happy for.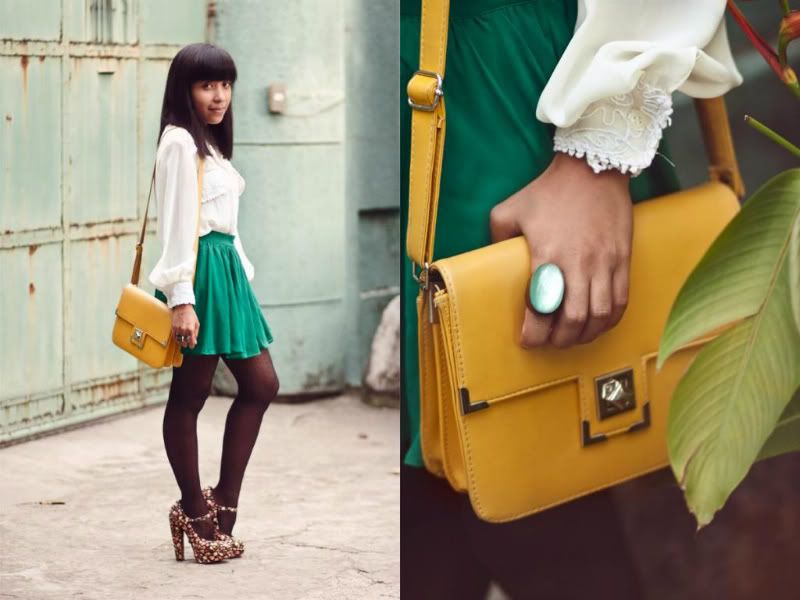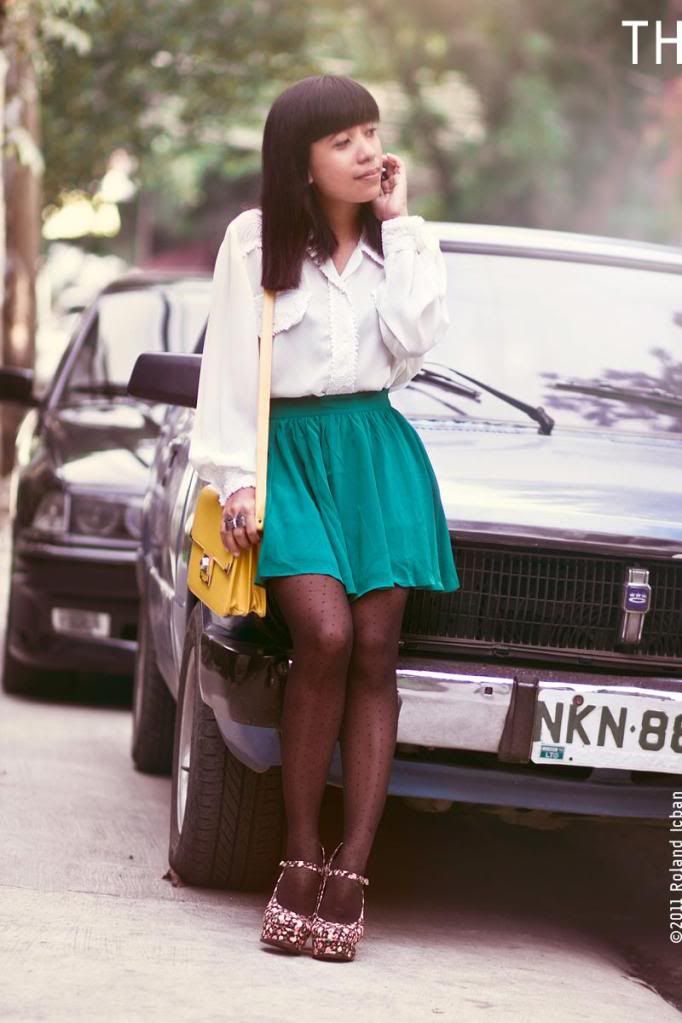 stiff neck
shoes:F21 MJ pumps bought from Eden | skirt:f21 | top:Madeeni | bag:Parisian | tights:topshop