The photos below doesn't give these Converse Chuck Taylor Winter Glitz Sneaker some justice. They look way better in person!! I'm a big fan of Chuck Taylor's and these, by far, are my favorite. I've also said countless times on how comfortable I am when wearing Chucks.
Even wore these bad boys right after I received it from
Mr. Postman
!
Who wouldn't want to switch to a pair of sneakers after wearing some painfully sky-high heels. Comfort wins over fashion for this round.
But if you think about it, these glitter sneakers did jump into the bandwagon after those iconic Miu Miu pumps hit the runway. It's an awesome spin! They sparkle and shine like crazy! My favorite classic sneakers with some glitter. I've worn these for almost everyday and the shoes always gets
complimented
. :)
I also went around some Converse shops to check if it's sold here. I want to assume that I'm the only one who owns these pair on this island. Yes, I'm assuming like that.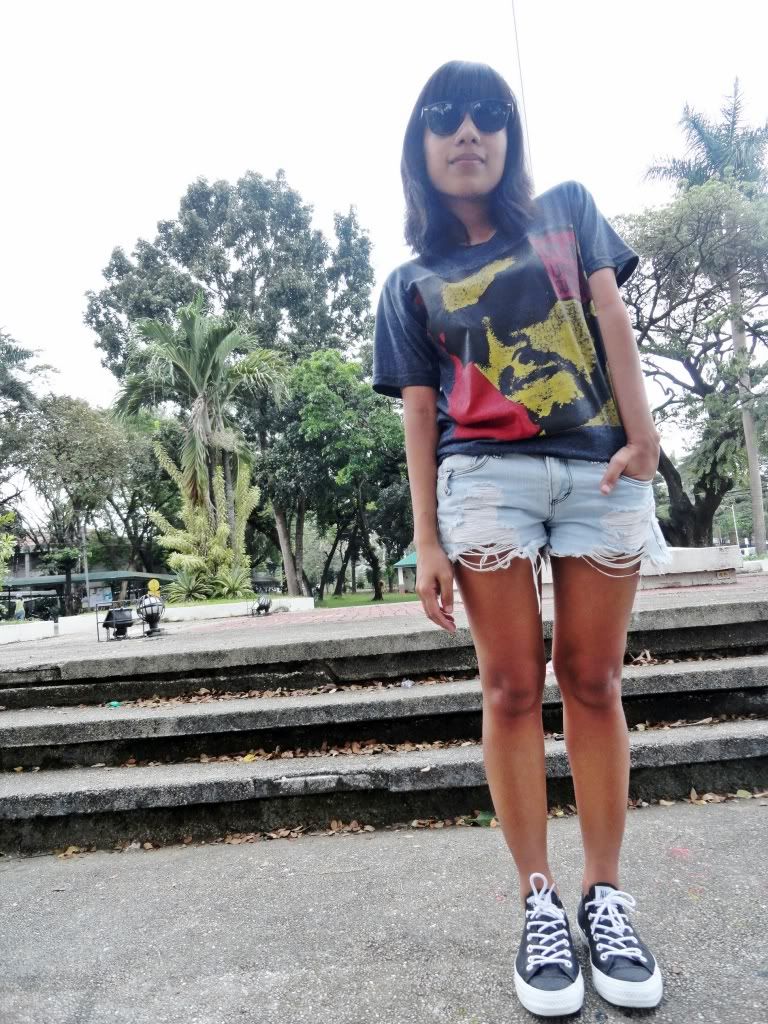 Converse Chuck Taylor Winter Glitz Sneaker | bob dylan shirt: isis
photos by my sister Liezyl