Today doesn't feel like Friday at all. And I don't feel like sharing anything about life lately. Normal problems are the best kind to have. Happy cries are the best. Let's just talk about the weather for the lack of right words to say. Omit right. There's no right words. Just words. It's raining all night and extremely sunny all day. It makes me feel bad when I'm at work and it's gloomy or the weather is perfect for staying in bed - cuddling or not. It's not bad to wear all black on a very sunny day. Sweat bullets all I want, why not. I feel pretty, oh so pretty in black.
Practising
my surprised face cause
Bal
seems to be getting used to taking my outfit photos. As if! Say it like Alicia Silverstone in Clueless. As if he has a choice. There are two sides to every story. But my side is always the right one. I look pretty normal which is quite abnormal for me. Just trippin but not trippin when I say dressing up makes me feel a little better. It does make some sort of difference. Wearing my killer shoes to transfer whatever is troubling deep inside me to my feet. Gotta have some balance in life. I need me some weighing scale.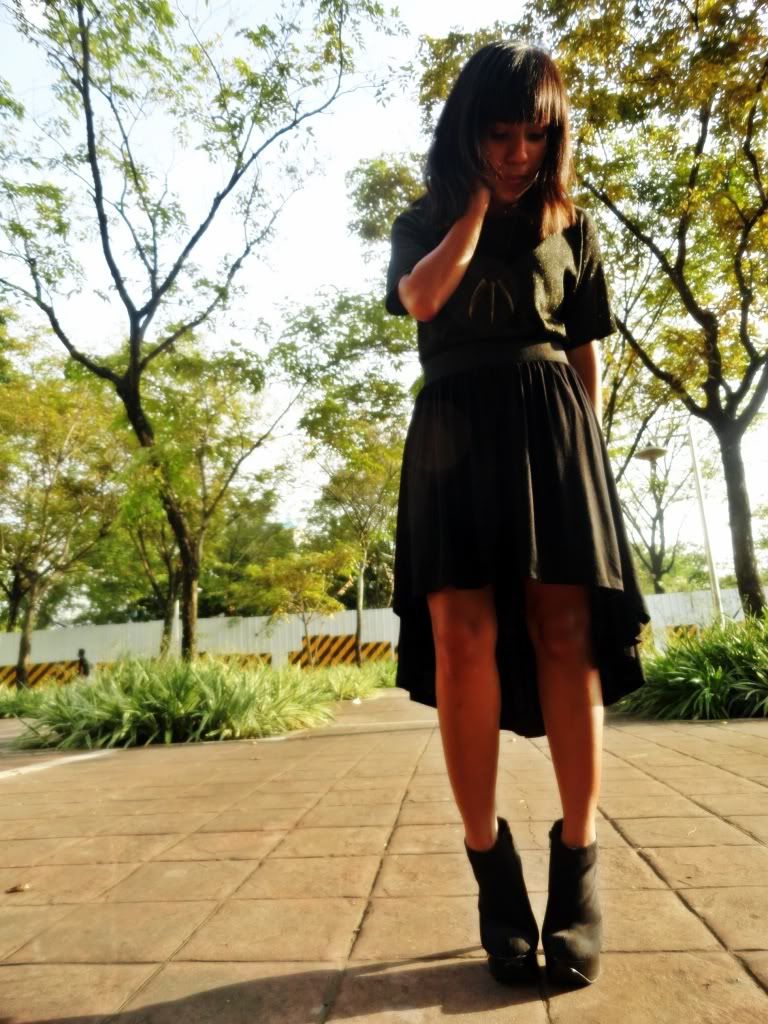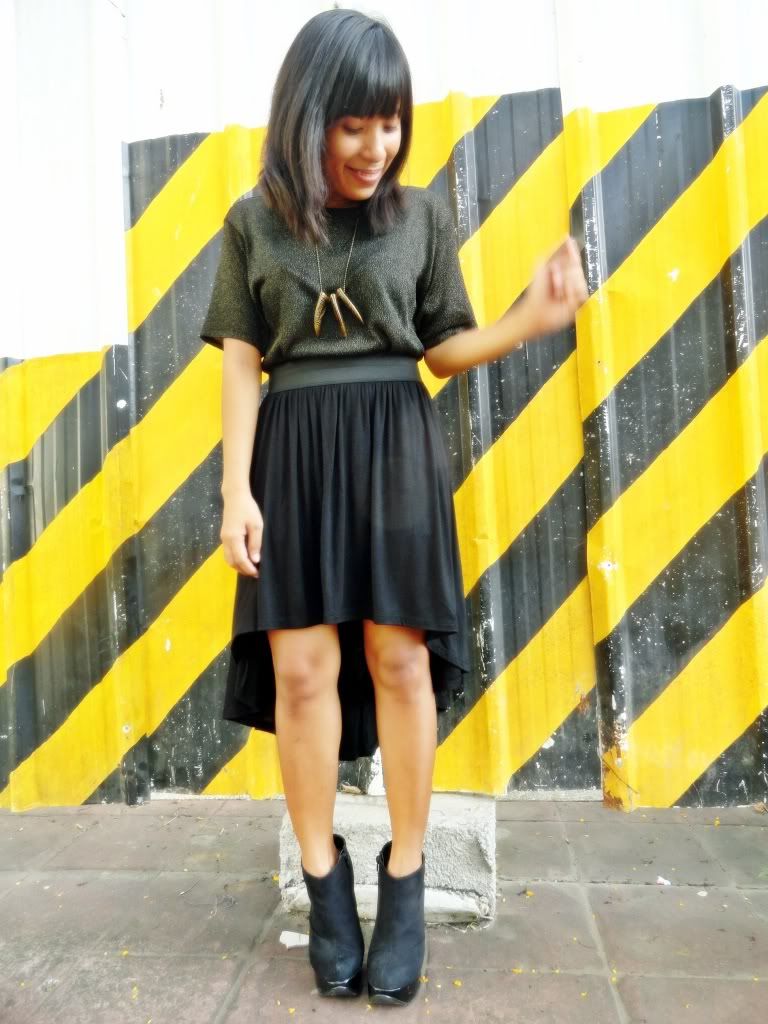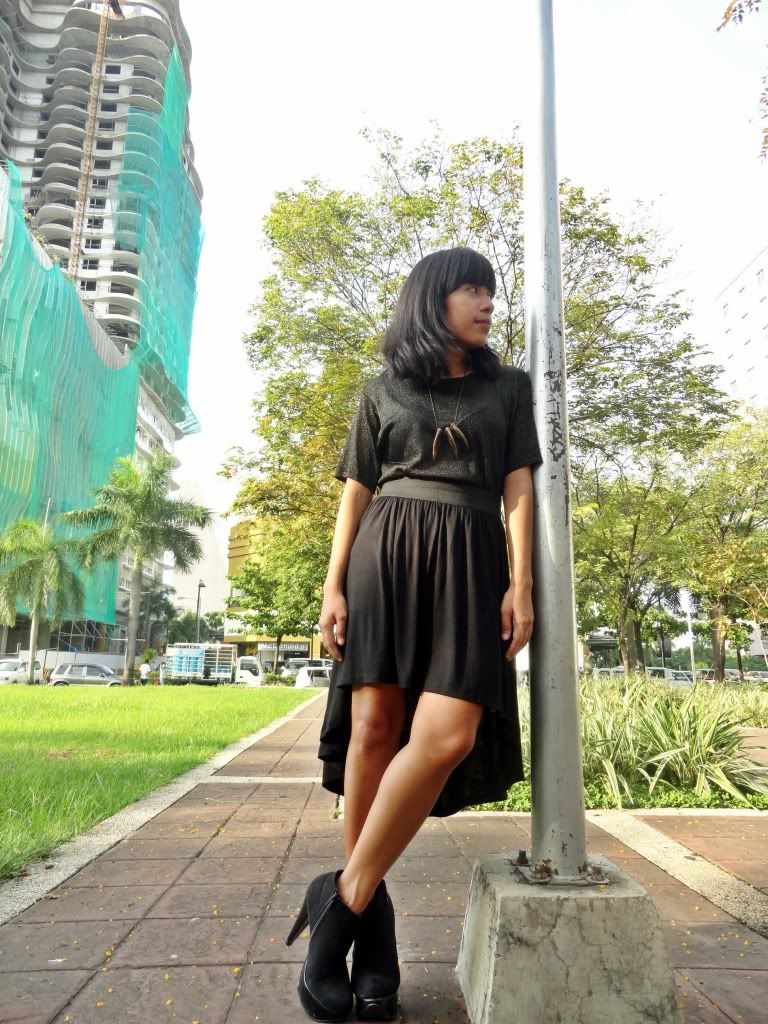 photos by my boy friend Bal